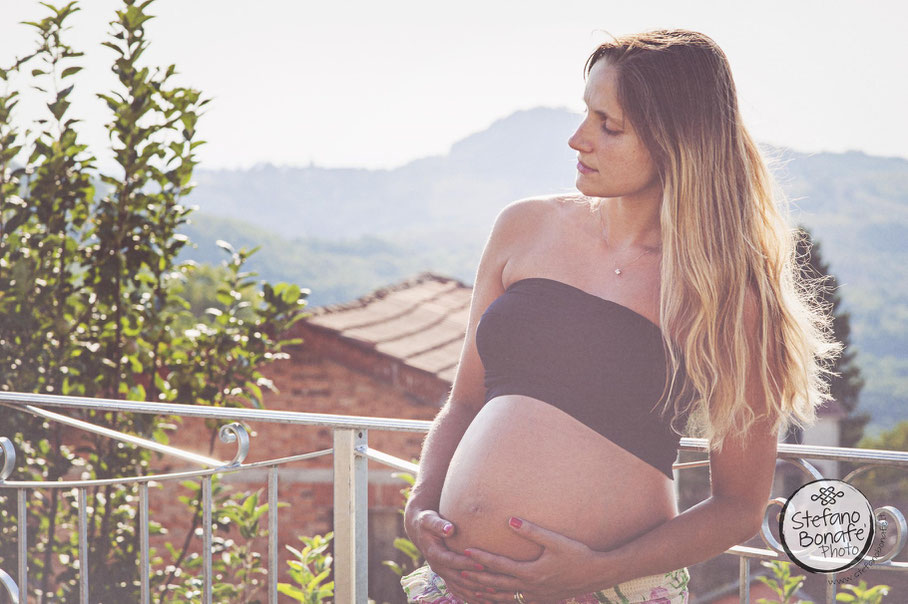 Come si suol dire "giusto in tempo".. Quando Chiara ci ha chiesto di poter fare qualche foto con il pancione mancava più di un mese alla fatidica data di arrivo di Vittoria, ma già si intuiva che la bimba avrebbe voluto dare una sbirciata al mondo prima del tempo.. ed infatti, 10 giorni dopo queste foto abbiamo ricevuto la notizia: Vittoria è nata!!! Auguri a mamma Chiara, papà Federico e sorella pelosa Mollie... e buona vita piccola!
Qualche scatto a seguire: l'attesa nella bella cornice del paesino di Vargo, con una vista super sulle colline.
Just in time: when Chiara asked me to make some pregnancy pictures was more than a month to the Date, but we guessed Vittoria wanted to see the world before the time... and finally 10 days after the shooting we had the news: Vittoria was born.
Congratulations to Chiara, Federico, to the furry sister Mollie... good life baby.
You can see here some pictures: Mom and dad are waiting in the beautiful village of Vargo, with a nice view on the hills.